Beat The CCNA 200-125 Feb. 23 Deadline With My Flash Cards – You Pass Or 200-301 Is Free!


Earn Your CCNA With This Exclusive Set Of Over 1000 CCNA 200-125 Flash Cards For Only 9.99 In November– And Get This Guaranteed Pass Offer!
I Guarantee You'll Earn Your CCNA With My CCNA 200-125 Flash Cards Before February 24, 2020.
If You Don't, You Get My CCNA 200-301 Flash Cards Absolutely FREE.
It's that simple.  I'm so confident you'll earn your CCNA before the February 23, 2020 deadline that I'm giving you this ironclad guarantee:
If you don't beat the deadline for ANY reason, professional or personal, I'll give you the next set of CCNA Flash Cards absolutely free.
Flash Cards Are THE Way To Learn AND Retain Knowledge.
Flash cards are scientifically proven to be the most powerful method of learning a new skill — and just as importantly, retaining that knowledge so you can apply that skill.
Education + Retention = CCNA exam success!
The only problem with flash cards?  The old-fashioned paper cards are a pain in the butt.   They take a LONG time to make, and let's face it, it's not always practical to carry hundreds of cards around with you.
Using paper cards makes it hard to study on the go,and in today's world, we're always on the go.
That's why I created these CCNA 200-125 Flash Cards for you.   You save hours (and hours!) of time since I've already written them for you, and since they're online, you can study anytime and anywhere.   Just log in at my website and you're studying for CCNA exam success in just seconds.
Get Your CCNA Flash Cards Right Now!
Test Yourself On One CCNA / CCENT Topic At A Time —
Or EVERY Topic At One Time!
As you can see in the pictures, I've listed each topic as an ICND1 topic, an ICND2 topic,  or a topic you should study for both exams.   (Naturally, if you're taking the one-exam path, study them all.)
You have the option of selecting one particular topic for a flash card session, or you can choose a number of flash cards (10, 25,50, or 100) from the entire pool of flash cards.
By the way, you get over 1000 CCNA Flash Cards!  Here's a partial look at the menu…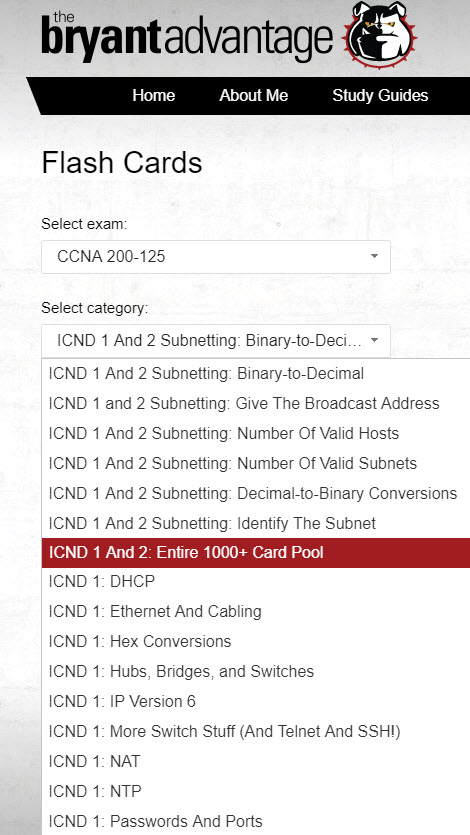 A great way to use these cards is to review one subject at a time while you study, and when you're ready to review for exam success, use the "Entire Pool" option highlighted above to give yourself a CCNA practice exam — one that's likely to be harder than the real thing, because flash card questions don't come with multiple choices!
Remember, what you see in the illustrations is just a partial list of the topics you'll master with my CCNA Flash Cards.   These are over 50 categories of flash cards, all yours  immediately when you sign up.
Here's a sample Flash Card: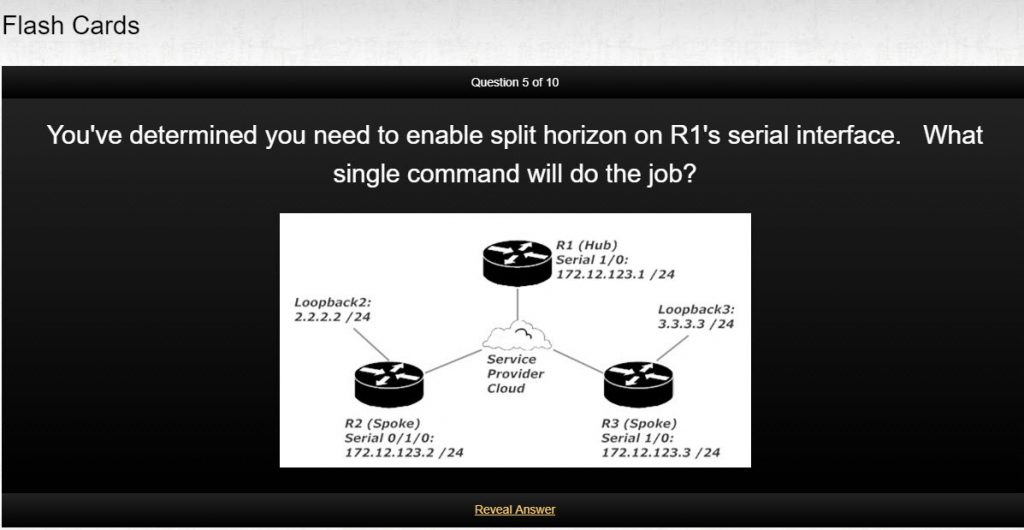 When you're ready to see the answer, just click "Reveal Answer" at the bottom of the question and the answer appears immediately below the question.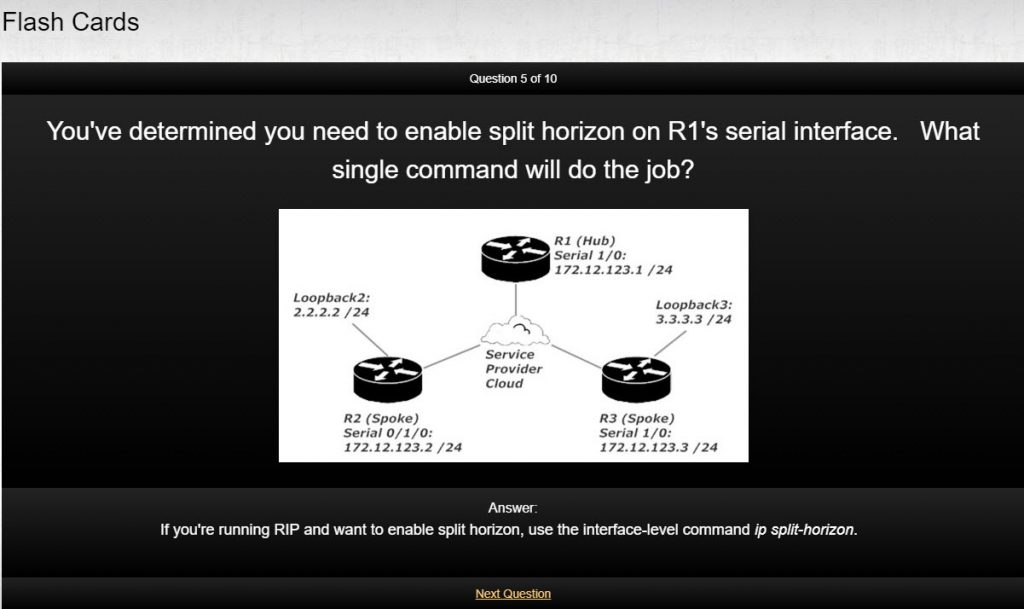 When you're ready for the next card, just click the "Next Question" link under the current question.   It's that simple — and that powerful.
You WILL Beat The CCNA 200-125 Exam Deadline of February 23, 2020, With These Flash Cards.
If You Don't, I'll Give You The Next Set Of CCNA Flash Cards FREE.
You've likely heard that Cisco is updating the CCNA exam, as they do every couple of years.  This time, they've given us quite a bit of notice on the change, and you have plenty of time to pass the 200-125 version of the exam.  (The new exam, 200-301, isn't even available until February 2020.)
However, I know from experience that sometimes real life interrupts your studies.  My CCIE lab studies were interrupted by a hurricane,  so yeah, I know how it goes!
With that in mind, I'm giving you this deal, with no loopholes or strings attached:
If you don't earn your CCNA before February 23, 2020, with my CCNA Flash Cards, you get the next set of cards absolutely free.
You're Also Getting A Crazy Good Price.
That's not good English, but the price certainly is good.
This entire set of CCNA Flash Cards — well over 1000 cards — is yours in just seconds, and as part  of our early Black Friday sale, they're yours for just 9.99.  Click that link and let's get started on your CCNA exam success!
Your purchase is also protected by my 30-day money-back guarantee — and if you have any questions, just email support@thebryantadvantage.com and we'll do our best for you (as always!)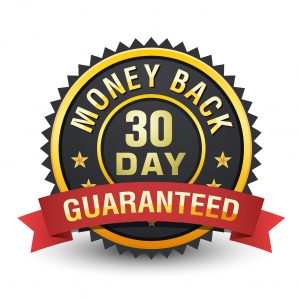 Get Your CCNA Flash Cards Right Now!
Thanks for making my work a part of your success,
Chris Bryant
CCIE #12933
"The Computer Certification Bulldog"