About Chris Bryant, "The Computer Certification Bulldog"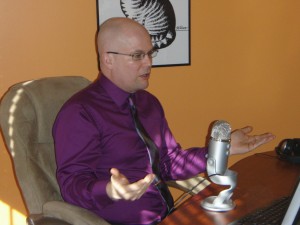 My mission is simple – to teach you the skills you need to pass the CCNA, CCNP, and CompTIA exams and to excel when working with real-world networks. That's why I offer you training on REAL Cisco routers and switches – because after all, there are no "router simulators" in a real-world network!
So please take your time and look around the site – I've got hundreds of free CCNA and CCNP training tutorials, articles on starting or jumpstarting your Information Technology career, and so much more – and this is your opportunity to join the thousands of CCNAs and CCNPs worldwide who have brought The Bryant Advantage to their careers and certification pursuit!
To your Cisco certification success,
Chris Bryant
CCIE #12933
PS – If you need to contact me, here are three different ways to do so. If you require a quick answer, I recommend email!
Email: chris@thebryantadvantage.com
Mailing Address: 9975 Revolutionary Place, Mechanicsville, VA 23116
Twitter:  @ccie12933