Chris Bryant's CCNA Security 210-260 Video Boot Camp
These days, you must have a Security networking certification on your resume.
It's not a luxury.  It's a necessity.
Earning your CCNA Security certification is vital for your career (and your network!), and you can now prepare for exam and real-world network security success for only $11 with my CCNA Security Video Boot Camp!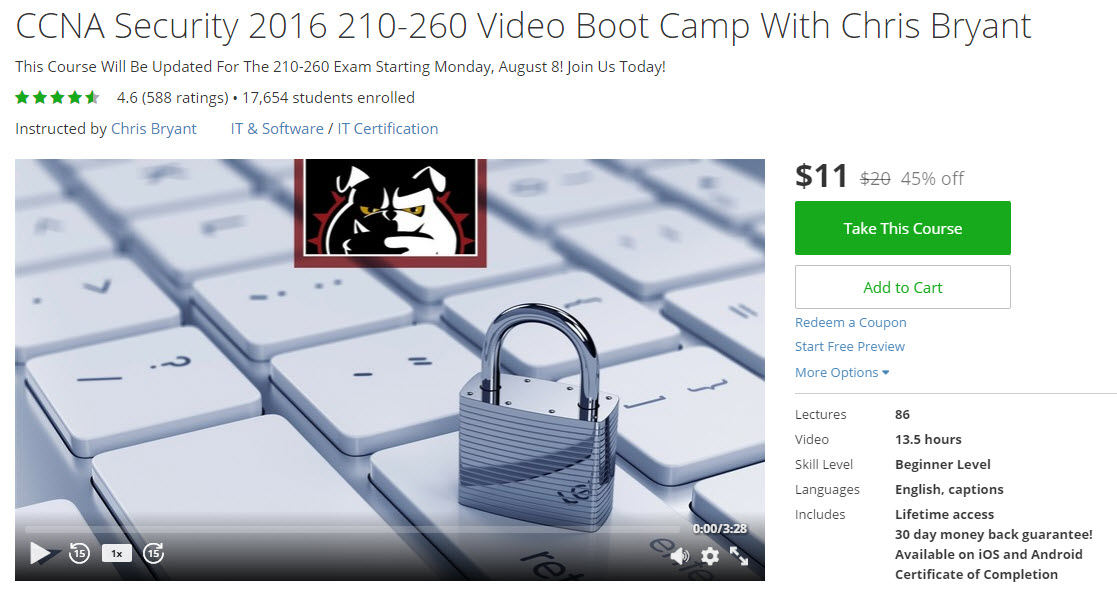 The full curriculum can be found on the linked page.  I won't repeat all of that here, but I do want to point out just a few of the benefits of my CCNA Security course:
You're joining the highest-rated CCNA Security course on Udemy, both in terms of sales and student satisfaction.
Every video in the course is downloadable.
You have 30 days to decide if the course is for you.  If it's not, you get your money back.
Your access to the videos never expires.  There are no monthly charges with my courses.
Sounds good, right?  Right!   Follow this link and let's get you started on the path to CCNA Security exam and real-world success!