Free CCNP ROUTE Course: Mastering BGP
Mastering BGP is the hardest part of becoming a CCNP for one simple reason — it's totally different from anything you've run into at this point in your studies.
Attributes?  "Multi-Exit Discriminators"?  Internal peering?  External peering?  Why is that summarized route still showing up after successful route summarization?  And why does this route not work when the next-hop address looks good to me?
Whether you've worked with BGP before or it's totally new to you, you'll be so much closer to your CCNP ROUTE pass once you've taken my free CCNP ROUTE BGP Course!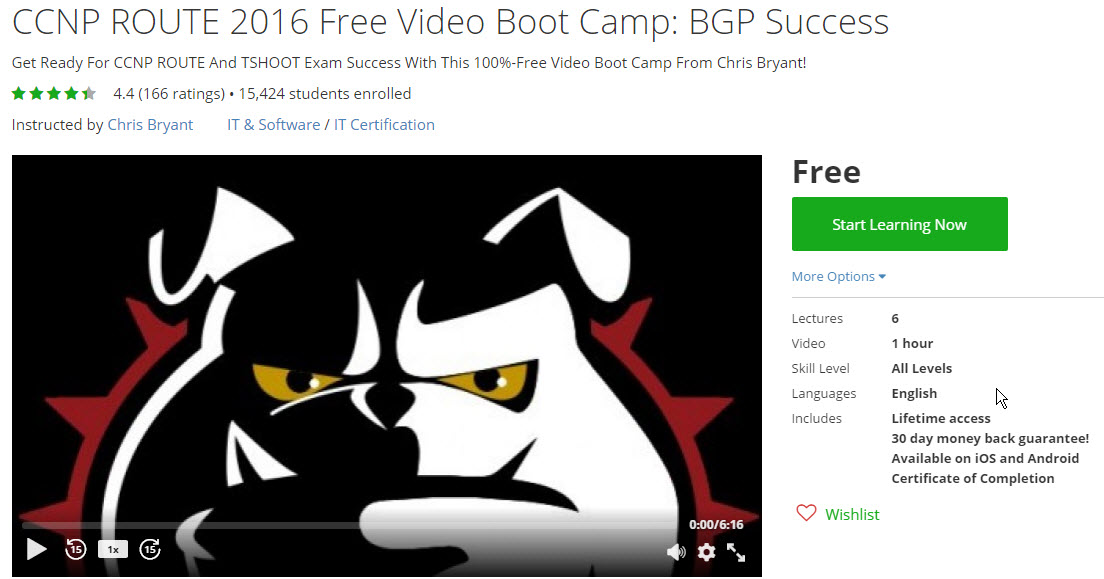 We'll cover BGP from A to Z in this free course, including these vital topics…
An introduction to BGP operation
The basics of BGP peering
iBGP peering and loopback interfaces, followed by eBGP peering with those same loopbacks — one little letter makes a great big difference!
Advertising BGP routes — and their attributes
Origins, Next-Hops, and BGP Best Path Selection
If you enjoy this course, and I am certain you will, check out my CCNP 3-In-One Video Boot Camp and CCNP ROUTE Video Boot Camp.   Right now, let's get you started on the road to BGP success!
Chris Bryant's Free CCNP ROUTE Course On BGP
See you there!
Chris B.