Free CCNA / CCENT Video Course: OSPF Mastery
OSPF is one of the toughest subjects on the CCENT and CCNA 200-125 exam, and to help you master this tough topic, I've created a totally free CCNA OSPF Video Training Course for you!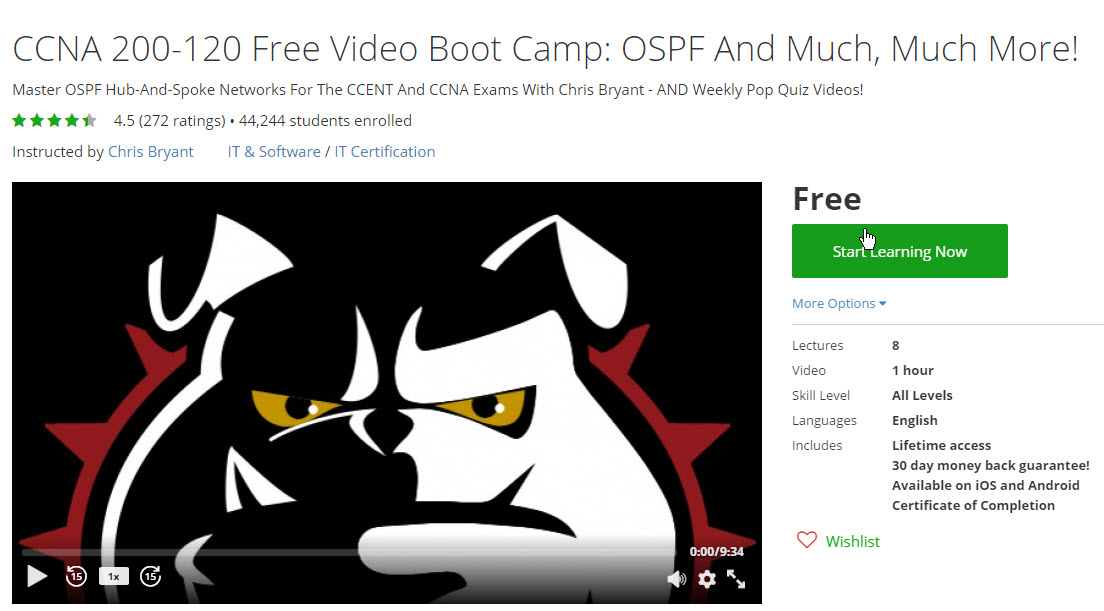 This ad-free course covers all of the following:
The fundamentals of link state protocols
Creating, troubleshooting, and debugging OSPF adjacencies
Changing, troubleshooting, and debugging OSPF hello and dead timers
Configuring an OSPF NBMA network
Creating an OSPF broadcast network
Working with OSPF point-to-point networks (including a classic gotcha you need to know before you take the CCNA exam)
I'll also add videos from my CCNA 200-125 Video Training channel on YouTube, so you'll be ready for OSPF success in the exam room and when you're working with real-life networks.
If you like this course, check out my 27-hour CCNA 200-125 Video Boot Camp!   Right now, click that link and let's get started on your OSPF success!
Chris B.