CCNA 200-125 and CCENT 100-105 Free Courses and Tutorials
You're in the right place for tons of free CCENT and CCNA tutorials, including free courses on Cisco access lists, EIGRP, and TCP vs. UDP.
I've just posted a free course on TCP and UDP:
CCNA Tutorial:  The TCP Three-Way Handshake
CCNA Tutorial:  TCP Error Detection and Recovery
CCNA Tutorial:  The TCP Sliding Window
CCNA Tutorial:  TCP Headers vs. UDP Headers
Before we get to the others, a quick reminder that three all-new releases — Binary Mastery, CCNA 200-125 Study Guide, and my CCENT 100-105 Study Guide — are on the way in October and November 2018.   Join my mailing list at the top of the page to be the first to know when they're ready for you!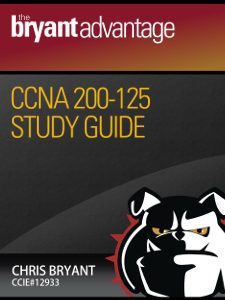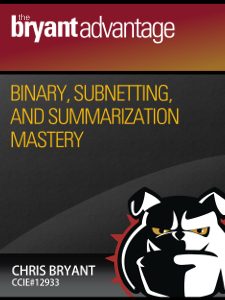 I've also posted a full and free course on using access lists on Cisco routers. This is excellent material for your CCENT, CCNA, and CCNP study.  Each lesson in the course is linked here:
CCNA Tutorial:  ACL Rules And Implicit Deny
CCNA Tutorial:  Wildcard Masks Made Easy
CCNA Tutorial:  Intro To Standard ACLs
CCNA And CCENT:  Intro To Extended ACLs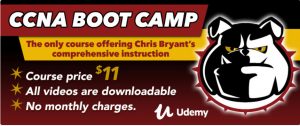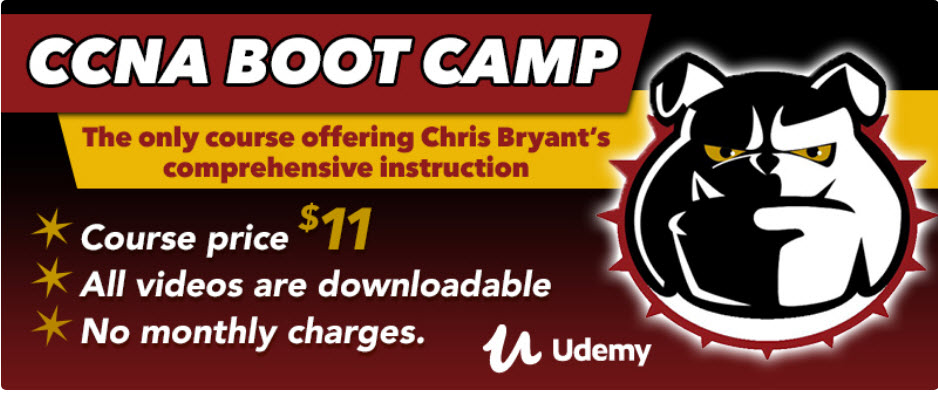 CCNA And CCENT:  Extended Ping and ACLs
CCNA Access List Tutorial:  "Host" and "Any"
CCNA Access List Tutorial:   Telnet and ACLs
CCNA Access Lists:  Where To Put Them
Cisco Access Lists and Prefix Notation
Cisco  Access Lists and Remarks
Purchase my CCNA Practice Exam Pack on Udemy and get my Subnetting Success Practice Pack free!  Just email your receipt to bogo@thebryantadvantage.com and we'll set you up with the free exams.   That's 10 CCNA practice tests for $10!
There's also a full EIGRP tutorial series for you — and if you're not in the EIGRP mood, scroll down for hex drills, VTP tutorials, and more.
Thanks for making my work part of your CCENT and CCNA success story!
The EIGRP tutorial set:
EIGRP Adjacency Building and Troubleshooting
Unequal-Cost Load Balancing Lab
Earn your CCNA with my CCNA Video Boot Camp on Udemy!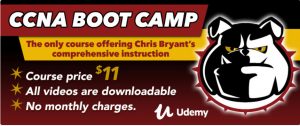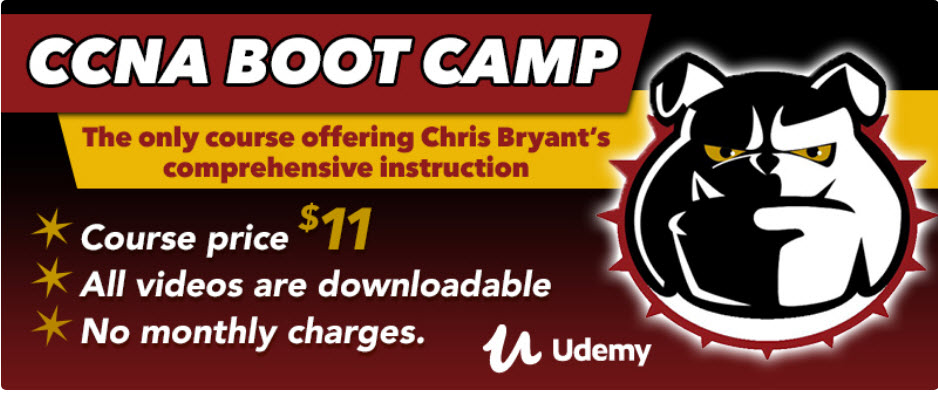 Other tutorials:
Hexadecimal Conversion Drills:  Hex To Decimal
CCNA 200-125 Tutorial:  The Need For VTP
Creating A VLAN Trunking Protocol (VTP) Domain
CCNA 200-125 Tutorial:  OSPF Passive Interfaces
The Fundamentals Of Password Encryption
CCNA and CCENT Tutorial:  "Reversing" Password Encryption