Free CCNA, CCENT, and CCNP Practice Exams, Videos, and Tutorials
Here are links to the major CCNA, CCENT, and CCNP free videos, practice exams, and tutorials you'll find on my site.   Dig in, and thanks for coming by!  — Chris B.
Videos:
Check out my CCNA Video Boot Camp on Udemy — over 73,000 students already have!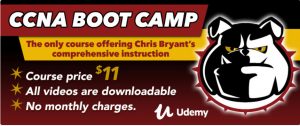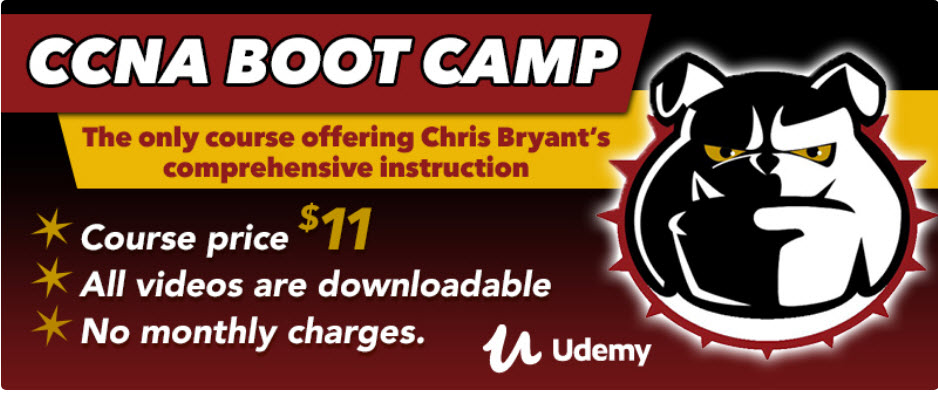 Practice Exams:
CCNP ROUTE and TSHOOT Practice Exams
CCNP SWITCH and TSHOOT Practice Exams
Illustrated Tutorials:
CCNP ROUTE and TSHOOT Tutorials