Chris Bryant's Video Boot Camps – CCNA, CCNP, Security, More!
Earn your CCNA, CCNP,  and CCNA Security certifications with my Video Boot Camps on Udemy!   Over 200,000 students have already joined, and it's now more affordable than ever to join any of my courses.
To celebrate the launch of our new website, all single-exam paid courses are only $11 each when you use the links below.  (The coupon code CHRISBRYANT has already been applied to bring you the best price possible.)
You can also join my CCNP 3-in-1 course for only $25, and that course covers SWITCH, ROUTE, and TSHOOT.
You can see the full curriculum, reviews, and more just by following any of these links.
My CCNA Video Boot Camp brings you over 27 hours of my power-packed, crystal-clear Video Boot Camp instruction.   It's the best-selling, best-reviewed CCNA course on Udemy!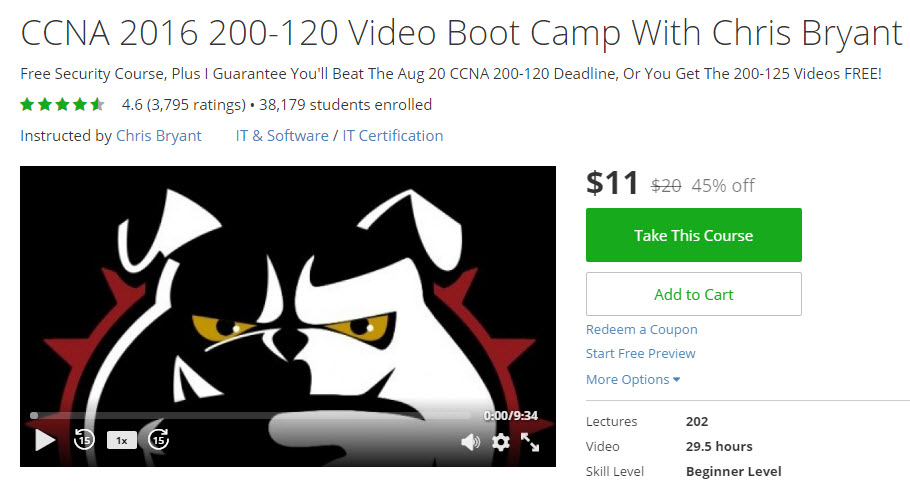 "Amazing Instructor & Person. Clear, concise, articulate and great analogies. Perfect for all levels, worth every bit of your time!"  — Udemy reviewer
Your best bet for CCNP exam success is my CCNP All-In-One Video Boot Camp!   This course covers the latest version of the CCNP SWITCH, ROUTE, and TSHOOT exams.  The course is clearly divided into three sections, so you know exactly what to study for which exam.
Even better, you can join for only $25 with that link or by clicking that image.
"The number one reason I passed my CCNP exams. After finishing this course I was ready to master my company's network." — Udemy reviewer
My CCNP courses are also available individually.  Right now, they're just $11 each, including my  CCNP SWITCH Video Boot Camp...
"Well Covered.  I find it a lot easier to watch these videos and see actual labs and commands being executed than just using a book as the learning material. Thanks Chris!"
… my CCNP ROUTE Video Boot Camp …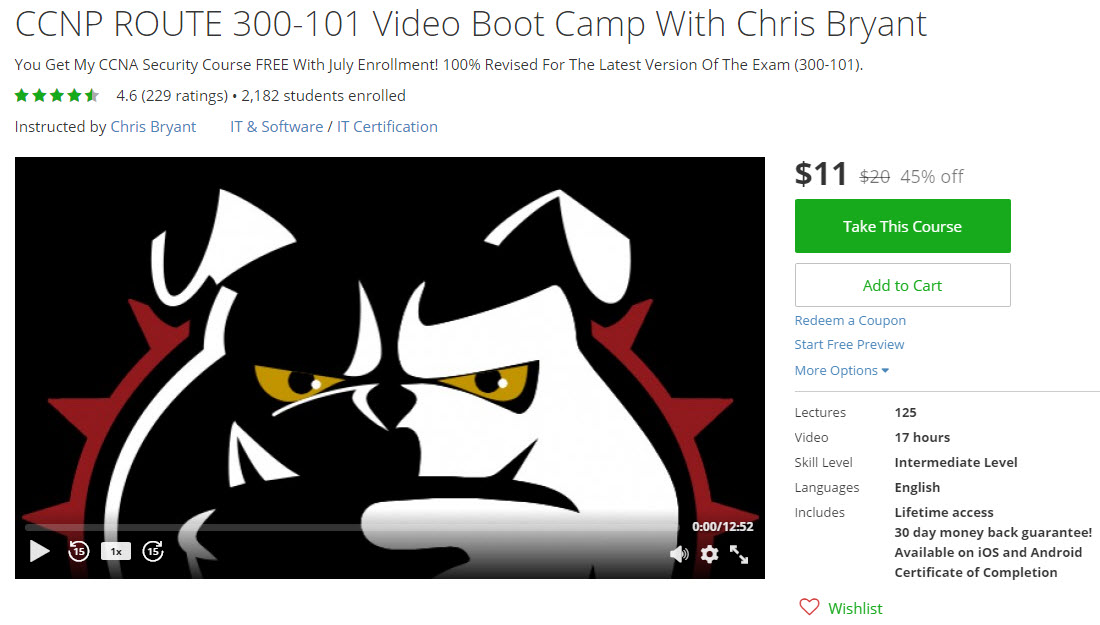 "Someone who masters his subject and is funny, confident and knows how to transmit knowledge as well as hints and real world secrets."  
… and my CCNP TSHOOT Video Boot Camp!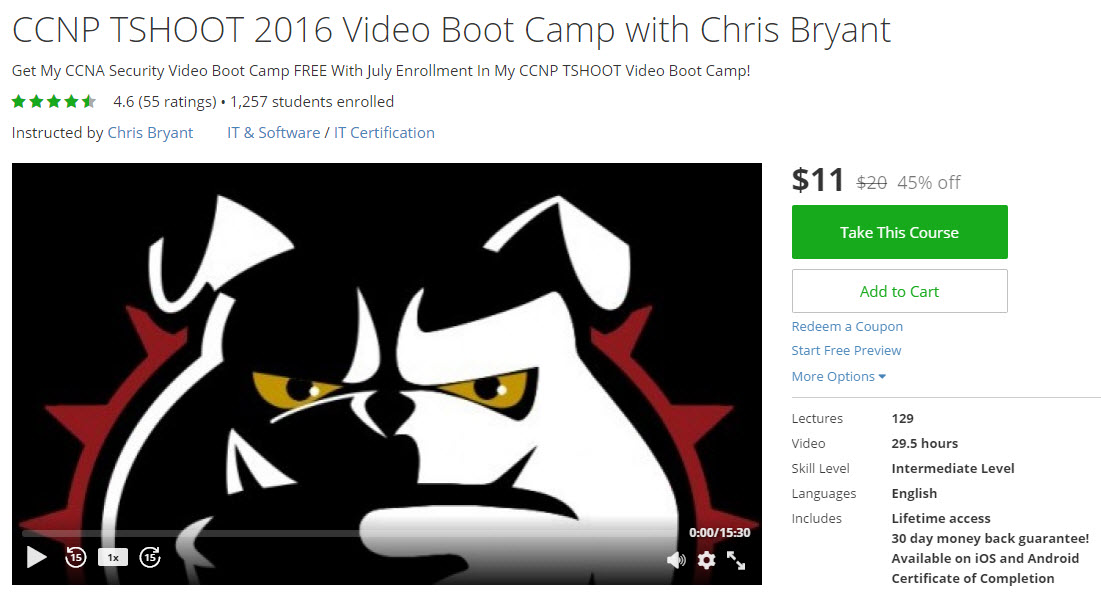 "Great Course!  Chris has done it again. Very easy to follow and understand. Thanks a million for teaching!"
I'm also launching my all-new CCNA Security 200-260 Video Boot Camp this August,  and you can join right now for only $11.    Join today and you'll be notified immediately when I post new videos to the course.   See you there!