Free CCNA, CCNP, CCENT Video Courses
Here's your opportunity to master a tough CCNA, CCNP, or CCNA Security subject  — with a little help from Chris Bryant, and at absolutely no cost!
These free courses are over an hour in length and free of ads and sales pitches.
I only ask that if you choose to take my full-length CCNA, CCNP, and CCNA Security Video Boot Camps, use the links on the Bryant Advantage website.  You get the best price possible ($11 for single-exam courses), and the coupon code CHRISBRYANT is already built-in to every link. No need to hunt for coupons!
Now on to the free courses!   Every CCENT and CCNA candidate needs to join my free CCNA OSPF Mastery Course, where we'll configure every type of OSPF network you'll run into on the CCNA exam, including the tricky NBMA network type.
I'll also add videos from my CCNA YouTube channel to this course every week.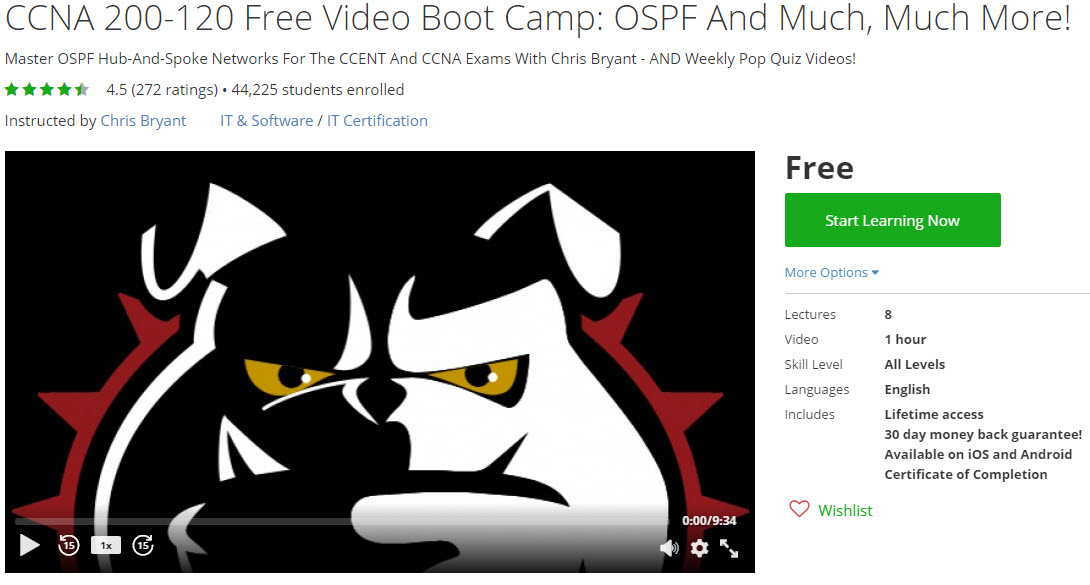 I'm re-launching my free CCNA Security 210-260 course this August.   Join now and you'll be the first to be notified when the new videos are posted.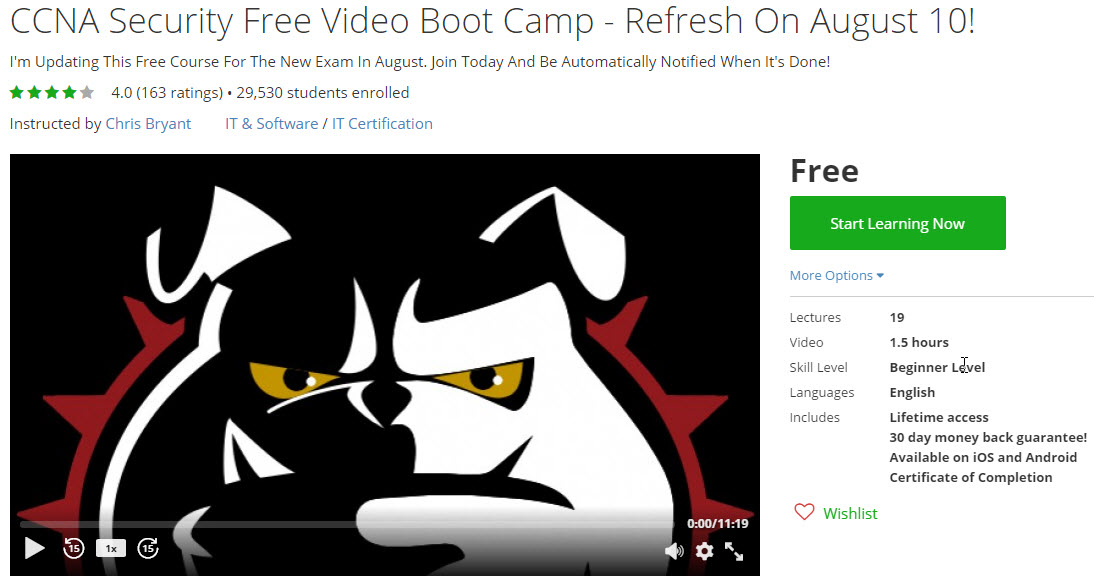 Don't want my CCNP candidates feeling left out!  Here's my free CCNP ROUTE course on BGP…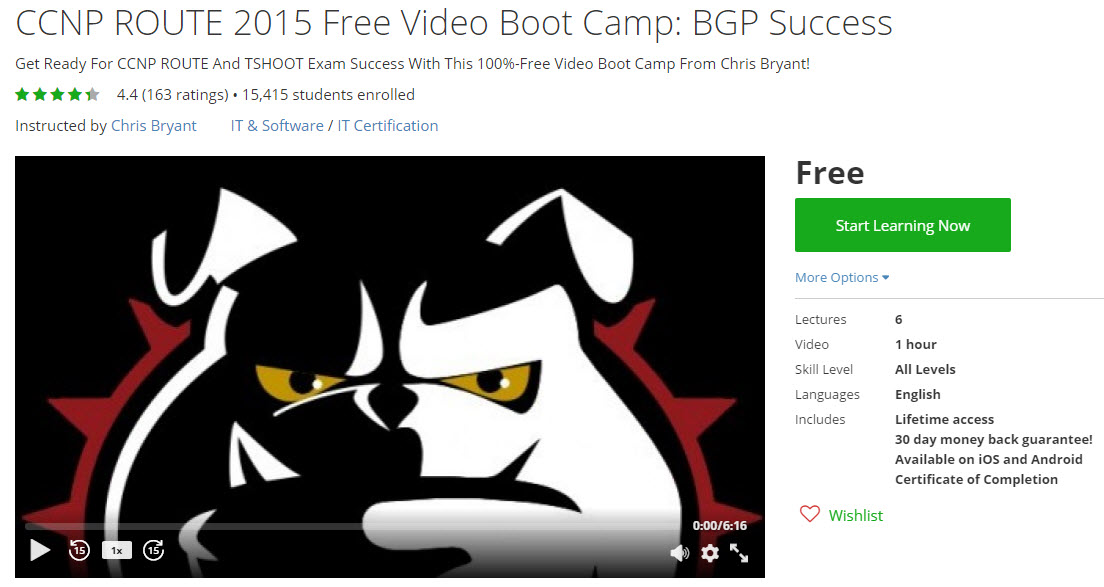 … and a free CCNP SWITCH course on HSRP!
I'll have a free CCNP TSHOOT course for you later in August, along with that new CCNA Security course.    Watch for those here, and thanks for joining my free CCNA and CCNP courses on Udemy.   See you there!
Chris B.